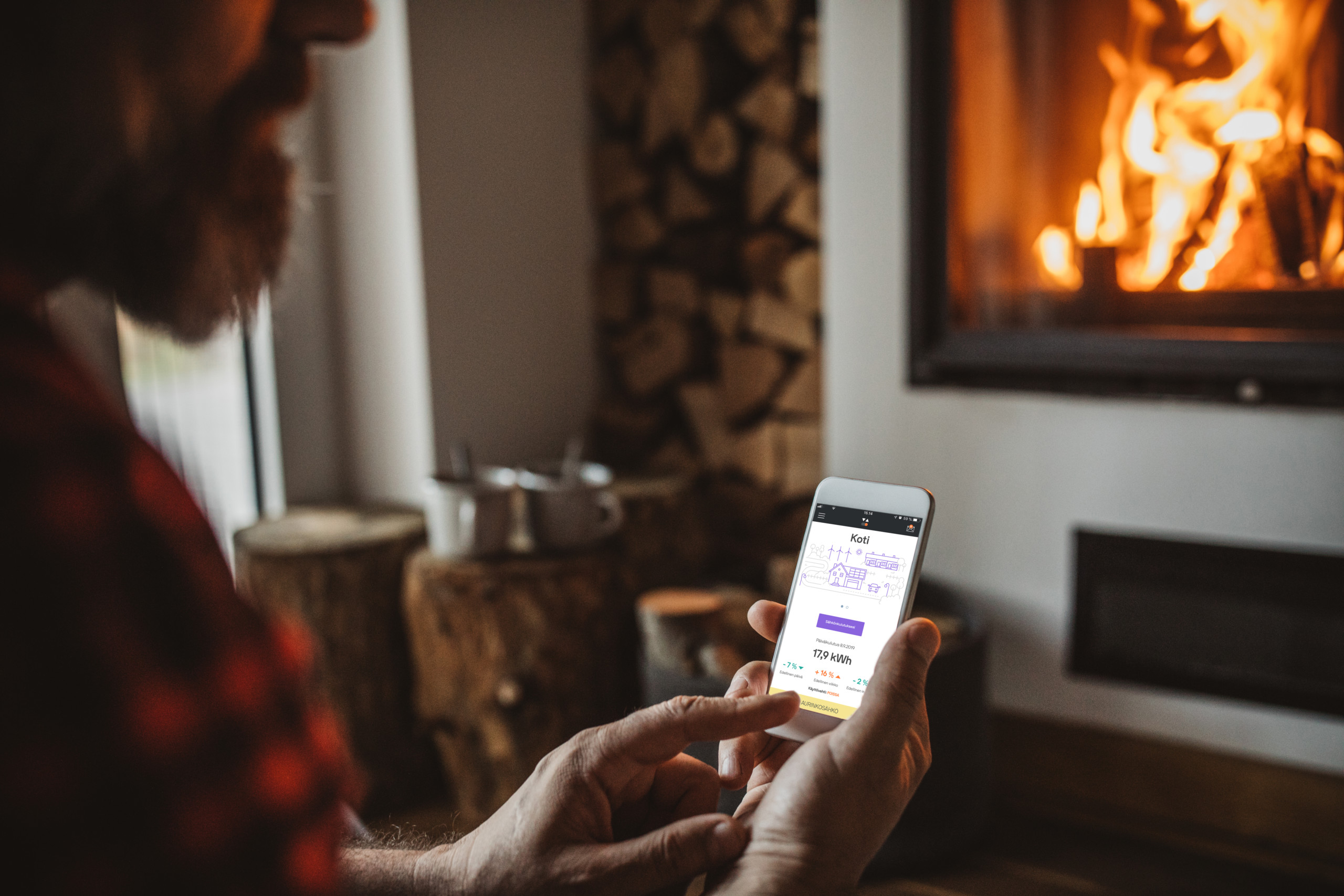 Have you seen the Netflix hit movie Glass Onion: A Knives Out Mystery? If not, here is a spoiler: the bad guy has invented an alternative fuel that will revolutionize the energy market. Energy has become a popular weapon for movie villains. Most want to use it for evil purposes and steal people's money. We are looking for real-life startup-superheros who want to do the opposite with energy data. Savon Voima's Tuomas Räsänen tells more about what we have in mind.
Why is Savon Voima looking for startup partners?
We are an energy group offering electricity, district heat and related additional services. We are looking for fresh ideas to create real additional value for our end customers to help them save energy and optimize their energy use. We will release data for this purpose, but the actual service will be modeled by our prospective partners. When developing new services for our end customers, we want to empower a startup mindset and the ability to react fast to changes. We are going to co-develop a new API at the same time with agile methodologies.
What kinds of partnerships is Savon Voima looking for?
Our partners will be focusing on end customer services. We are looking for partners with a sharp customer focus on the new services and a mindset for fresh business models. Savon Voima's promise is to release all data needed for the optimizations and to actively develop the API further.
What kinds of opportunities does Savon Voima provide to its potential partners?
Our aim is to establish an API that could be adopted as such by similar energy companies. Since the API and the schemas and functions would be the same, the newly developed services would be able to accommodate a larger customer base than ours. This is of course something that Savon Voima can facilitate, and the initial discussions have already started.
Partners will be able to build their business models directly onto our API. The new solution must bring additional value to our end customers. This is the only requirement.
What makes the energy sector interesting right now?
The energy industry is going through a significant transition towards renawables and initiatives that tackle climate change and promote decarbonization. However, energy demand is also growing: green hydrogen, electric transportation, new ways to produce district heating etc. All of this combined with new technologies, makes energy a hugely interesting field right now.
Overall, data will play a critical role in shaping the future of the energy sector. It will help improve efficiency, increase reliability and drive the transition towards cleaner, more sustainable energy.
At Savon Voima, we collect billions of data samples annually. These are analyzed, classified, pooled and then consumed within our processes. We still see a lot of room for improvement and new development opportunities. Specifically in the area of analytics. Machine learning and Artificial Intelligence can and will be used to analyze vast amounts of data and to make predictions and drive innovation in the energy sector.

Facebook: Savon Voima
LinkedIn: Savon Voima
Instagram @savonvoima
Twitter: @savonvoima